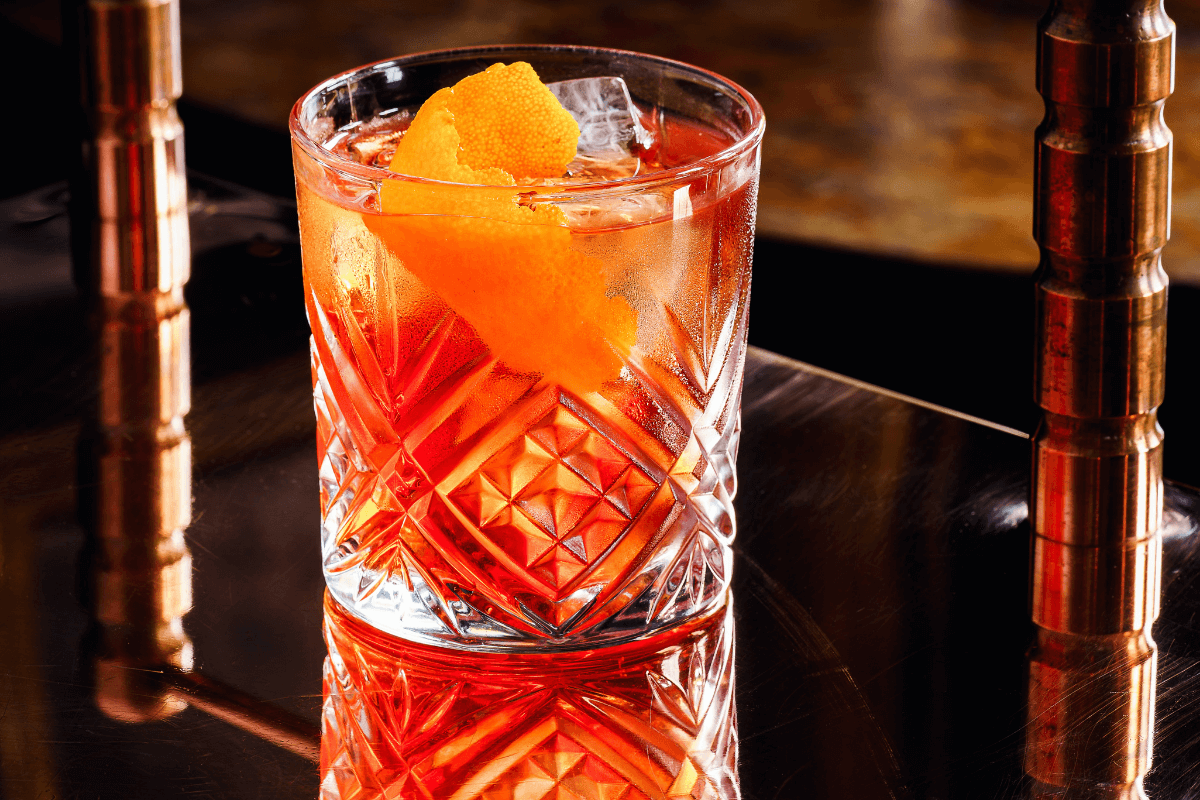 Conosciuto ancora oggi come l'alternativa elegante al cocktail Negroni, il Boulevardier è un whisky drink dal carattere intenso e avvolgente, apprezzatissimo come aperitivo o cocktail di benvenuto.
A differenza del cugino italiano, la ricetta del Boulevardier sostituisce il gin con una base di bourbon whiskey americano, che dona un gusto bilanciato tra il dolce, l'alcolico e l'amaro.
Per capire il successo che lo rende tutt'oggi il cocktail con Campari preferito da molti, vediamo quale è la storia, gli ingredienti e la ricetta originale di questo cocktail a base di whisky.
Boulevardier: storia e origini
Cosa vuol dire Boulevardier?
Tradotto liberamente, un "boulevardier" è un uomo di città sofisticato e mondano, che beve cocktail raffinati come il Whiskey Sour e frequenta locali alla moda come quelli che si possono trovare lungo i pittoreschi Boulevard parigini. 
È proprio al New York Harry s Bar di Parigi che è stato inventato il cocktail. Ad opera di uno dei più grandi barman che la storia ricordi: Harry Mc Elhone, che lo cita nel suo libro "Barflies and Cocktail".
Nel libro, l'autore accredita l'invenzione del cocktail al socialité americano Erskine Gwynne, frequentatore abituale del bar di Mc Elhone ed editore della rivista mensile The Boulevardier, da cui il nome del drink.
Boulevardier: ricetta e ingredienti 
Per preparare questo cocktail molto chic, bisogna scegliere gli ingredienti con saggezza, creando un accostamento armonioso tra lo spirito di base e il vermouth dolce. Entrambi, infatti, giocano un ruolo fondamentale nel bilanciare il sapore e il peso del drink. 
La maggior parte delle ricette - compresa quella del cocktail IBA - utilizza il bourbon, anche se alcune persone preferiscono la qualità più pungente del rye whisky. Entrambi hanno il loro fascino, ma oggi è molto più probabile trovare un Boulevardier fatto con bourbon americano.
Mentre il Negroni e il Negroni Sbagliato richiedono di miscelare tre ingredienti in parti uguali, questa ricetta (come molte altre) presenta il whiskey in una proporzione leggermente superiore, permettendogli di contrastare il bitter del Campari e il ricco vermouth alle erbe. 
Ingredienti
45 ml di Bourbon o Rye Whisky

30 ml di Bitter Campari

30 ml di vermouth rosso dolce
Preparazione
Mescola tutti gli ingredienti con più di un cubetto di ghiaccio in un mixing glass e filtra in un bicchiere da cocktail ghiacciato. Puoi anche utilizzare un bicchiere Old Fashioned o una classica coppa. Guarnisci con una scorza d'arancia o se preferisci di limone, per tornare ai sapori della Parigi degli anni '20.
Quante calorie contiene?
Un bicchiere di Boulevardier contiene circa 165 calorie (senza contare quelle date dai finger food di accompagnamento!).
---
Goditi un Boulevardier superlativo. Dove e quando vuoi. 
Una miscela intensa e aromatica del miglior bitter italiano, bourbon whiskey del Kentucky e vermouth rosso artigianale. Un cocktail Boulevardier buono come appena miscelato, pronto da bere in un attimo aggiungendo solo del ghiaccio.
SCOPRI  IL BOULEVARDIER SPIRITO COCKTAILS!
---
Riferimenti
https://www.liquor.com/recipes/boulevardier/

 

https://www.diffordsguide.com/cocktails/recipe/2955/boulevardier-cocktail#:~:text=History%3A,1927%20book%2C%20Barflies%20and%20Cocktails

.