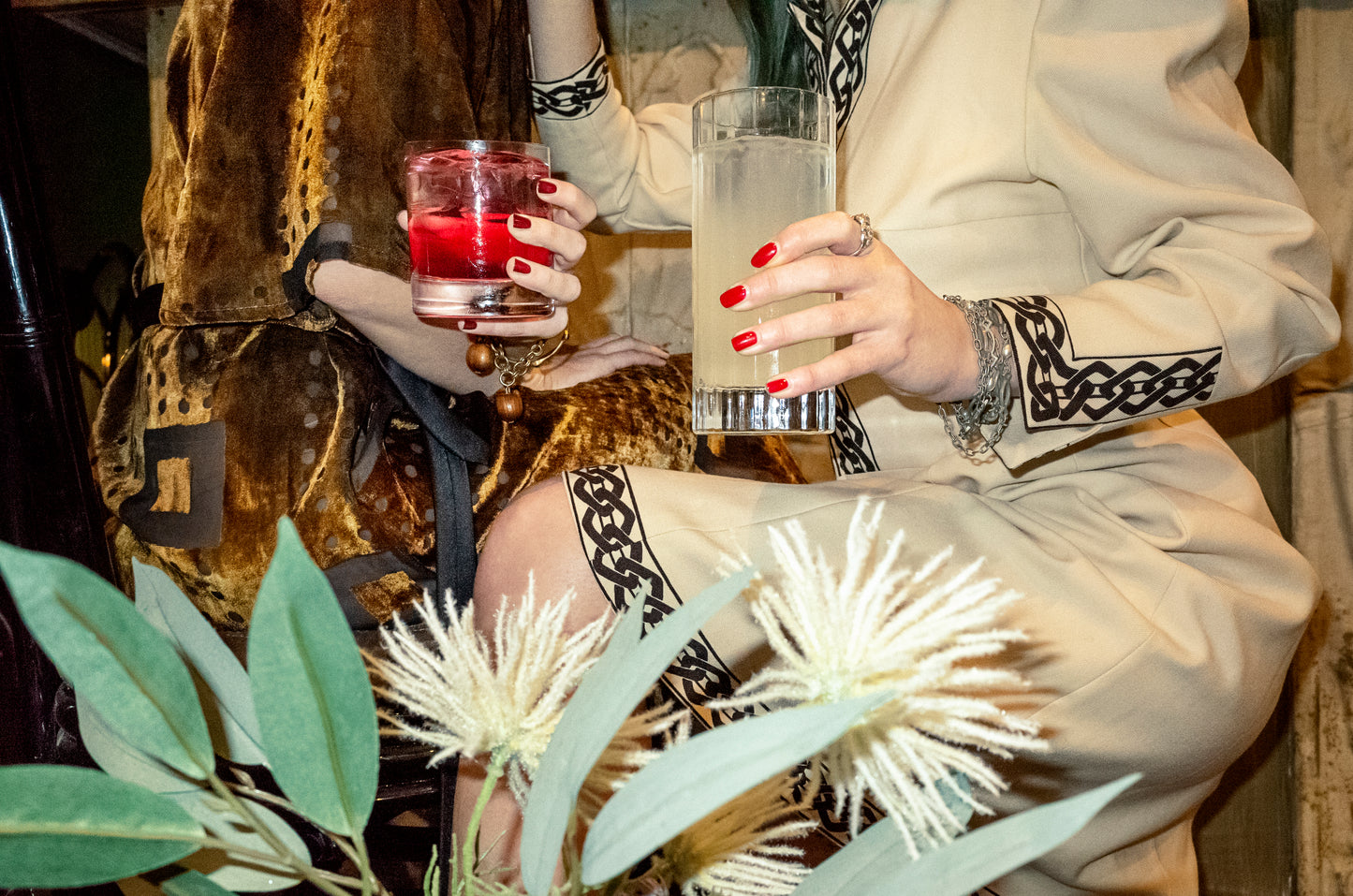 faq
Do you have questions or concerns about our product, how to use it, or how to best enjoy it? Read below, you may find that you are not the first to have asked the question and already find all the answers to your doubts!
What is the real weight of each envelope?

Each envelope contains exactly 100 ml of happiness!
What is the expiry date of cocktails?

As they are alcohol-based, they do not have an expiry date. We recommend drinking them within two years of production, but we have no doubt that they will be enjoyed as soon as you order them!
Should I add ice to my glass?

Absolutely! Our cocktails are not diluted with water, so they need the correct amount of ice to be enjoyed at their best.
Is the product ready-made or do I need to add ingredients?

All you need to make your cocktails experience perfect is a glass and some ice! We have already taken care of the rest!
Is it possible to customise the cocktail?

You want to customise your cocktail? ...we've thought of that too! Add fruity syrups, sparkling wine, champagne, and don't forget the garnish: a special touch that will make your cocktail truly unique.
Where can i get your cocktails?

All our cocktails can be purchased online in a few clicks and delivered to your address in Italy (including islands) within 24/48h
Do you also have non-alcoholic cocktails?

Currently no, all our cocktails are alcoholic.
Do cocktails contain allergens such as gluten and sulfites?

All of our ready-made drinks are gluten-free and sulfite-free.
How do you store cocktails?

Le nostre buste monoporzione sono state studiate per mantenere inalterate le qualità organolettiche delle miscele. Non serve conservare i cocktail pronti in frigorifero, assicurati solo di tenerli in un posto fresco e asciutto, lontano da fonti di calore.
How much is the shipping cost?

Shipping within Italy is free for orders over €60 while it costs €6 for orders below that amount.
What is the delivery time in italy?

We have chosen to work with DHL, one of the most accurate and reliable couriers. Delivery times in Italy (including islands) vary from 24 to 48h Monday to Friday, excluding holidays
What is the delivery time for abroad?

In the case of deliveries outside Italy we consider a delivery time of about 3-4 days (for Europe)
Are there any discount codes to buy drinks?

To take advantage of a 10% off on your order, sign up for our newsletter. Once you subscribe to the newsletter, you will be updated periodically on all our promotions and news.
What are the payment methods?

Online payment can be made via Google Pay, PayPal, credit card.