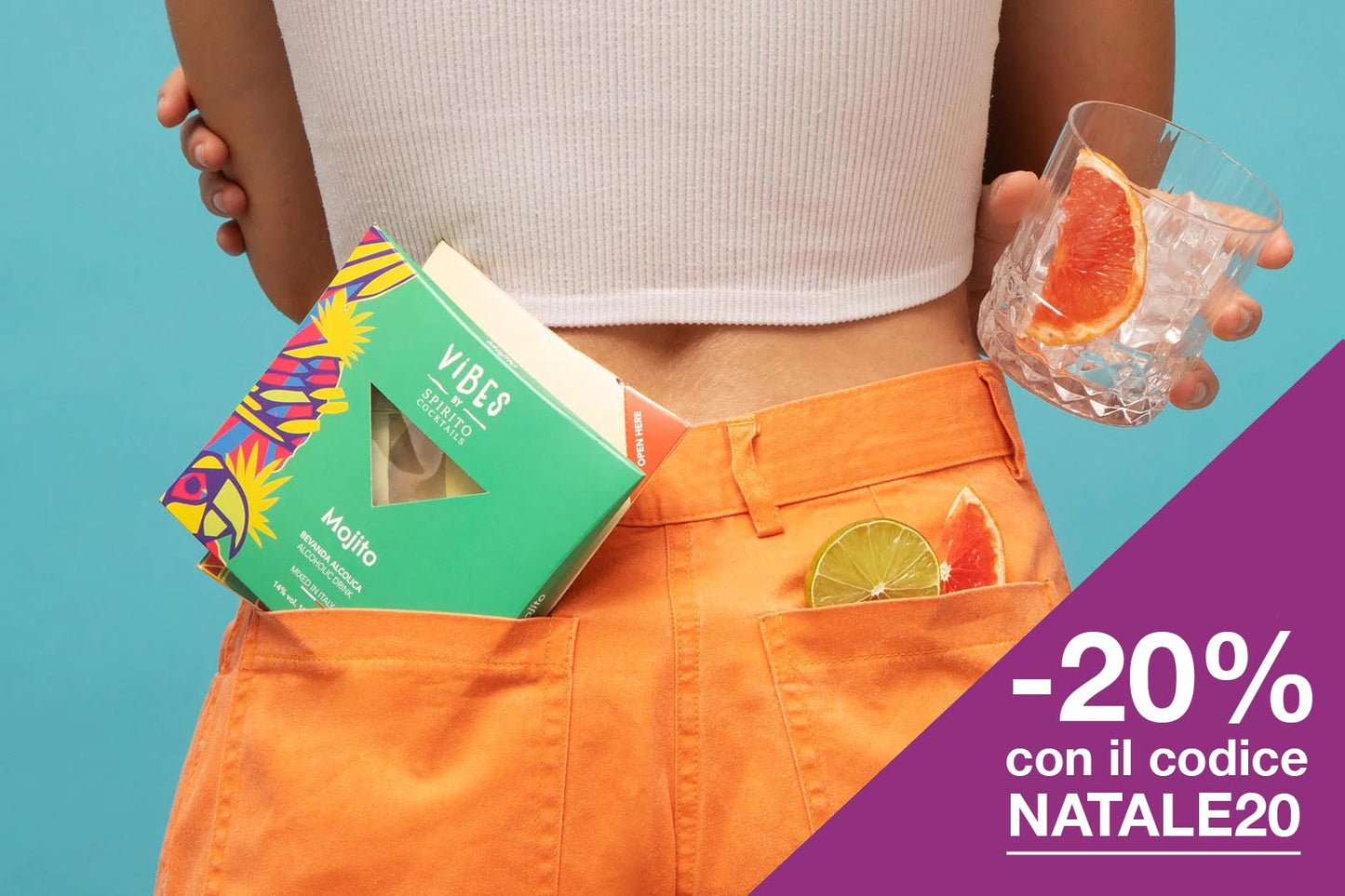 Vibes by Spirito Cocktails
Le box regalo Vibes contengono cocktail deliziosi realizzati con distillati di ., per stupire gli amici e animare i momenti in compagnia.
All the recipes are balanced by a professional mixologist with decades of experience, which transforms each drink into an aromatic masterpiece.
Ogni cofanetto è un'opera d'arte che racchiude un'esplosione di colori e di sapori. Ogni busta omaggia il luogo di provenienza del drink.