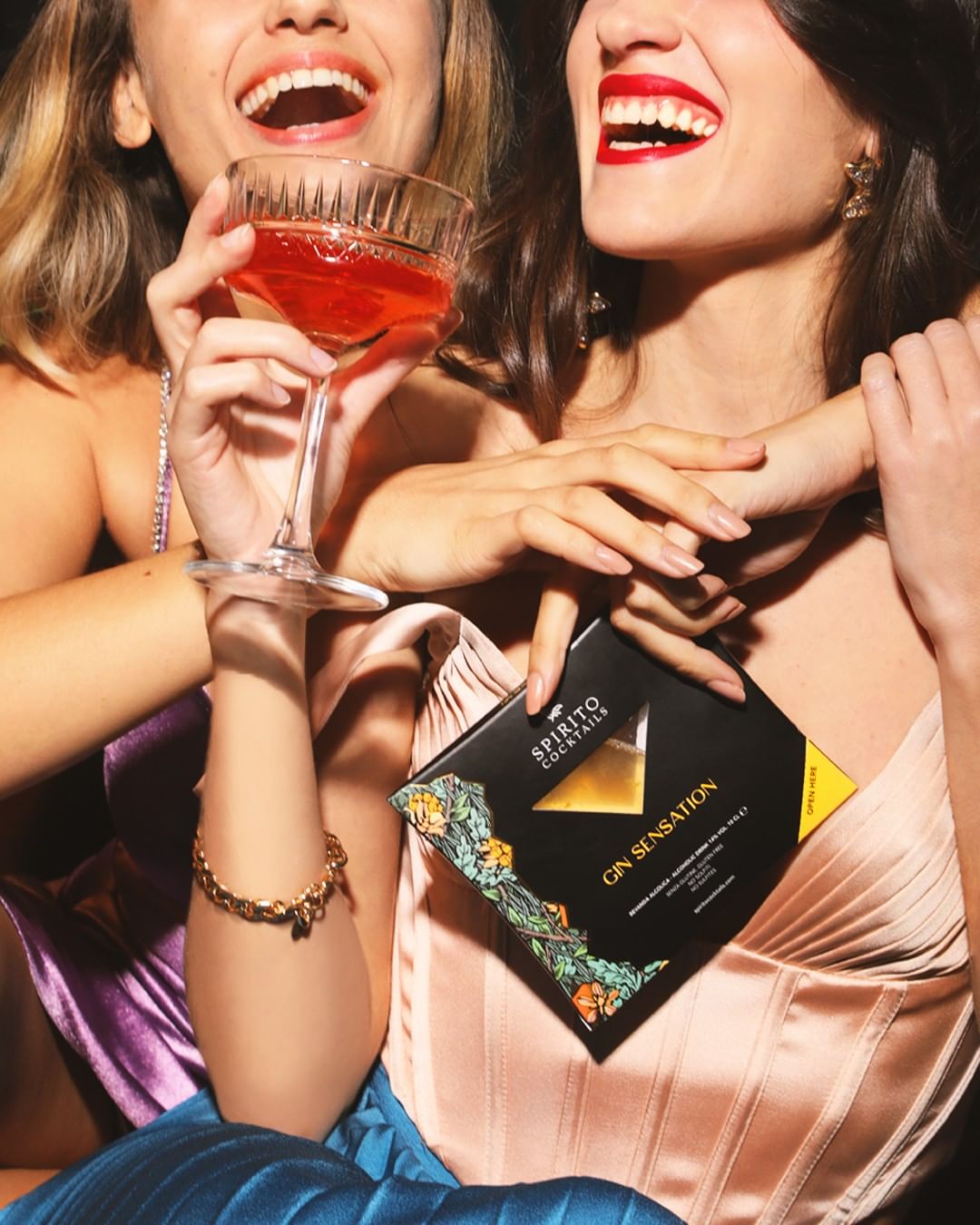 TV series have always launched trends and catchphrases with a long-life impact in our everyday lives.
Comparable to a novel to be read in one sitting, they tell new stories, characters and universes, but also habits and perspectives that immerse us in dreamy atmospheres.
Often, they describe the culinary passions of the protagonists, including those for some drinks, characterizing their personalities.
For this reason, Netflix opened Bites, a temporary restaurant in Los Angeles, where you could taste dishes and cocktails seen on TV, for a "from screen to table" experience.
Let's discover the delicious drinks that our favorite characters sip in the series we love. Get ready to raise your glasses and discover behind-the-scenes secrets!
Sex and the City
One of the most famous television series related to cocktails is Sex and the City.
Carrie, Miranda, Charlotte and Samantha: four women connected by a deep and special friendship, who used to meet in the trendiest bars in New York to tell each other their respective adventures.
On their table there always was a White Cosmo, a sweeter version of the Cosmopolitan, prepared with vodka, triple sec, grenadine and lemon. It became the most popular drink of the 90s.
Other trendy drinks in the show are Bellini, a mix of Prosecco and peach juice, and the Sex on the Beach, a sweet drink made with vodka, pineapple juice and orange juice. Margarita, Martini and Mojito are also must drinks popular in the series.
Mad Men
In Matthew Weiner's series which outlines the lives of some managers who work for the Sterling & Cooper advertising agency, Don Draper, the protagonist, prefers the Old Fashioned, a classic cocktail made with a mix of bourbon whisky, sugar, angostura and an orange peel. In one episode, he tried to create himself this cocktail (unfortunately in the 1960s there weren't ready-to-drink Spirito Cocktails!)
A sip of this drink will take you directly into those atmospheres, with the great changes in American society experienced in that decade.
Breaking Bad
Turning to the dark side, we discover the "Blue Meth Martini", inspired by Professor White's narcotic serie. This Twist on the Martini Cocktail based on vodka dirtied with a top of blue curaçao is a tribute to the crystals and will trigger a chemical reaction in your palate!
Games of Thrones
In the fantasy world of Game of Thrones, punch is the undisputed star. "Dragon's Blood Punch" is the most requested drink in the Seven Kingdoms. This ruby red cocktail is a mix of spiced rum, orange juice, lime and a touch of grenadine. Just one sip of this powerful drink is enough to feel like a true ruler of Westeros.
Downton Abbey
In the British series dedicated to the events of the aristocratic Crawley family and the servants at their service, we find the "English Garden Fizz". This floral cocktail is made with gin, lime juice, sugar syrup, soda and a splash of liqueur elderflower. A true triumph of taste and class, for an alternative gem to the more common Sherry.
Will&Grace
It is one of the TV series that has left its mark on popular culture, bringing completely new themes to the small screen. Karen, Grace's rich assistant had a great passion for fashion, shopping and...Martini-s!
Her Dry Martini has become a true defining trait of this character: "Martini, honey, and don't waste any space with those olives.!".
Scrubs
Scrubs was another precursor of the television revolution. Turk and J.D. are the symbol of friendship that wins above all else.
J.D.'s favorite cocktail is the Appletini, with a delicate and fruity flavor. Made with vodka, apple liqueur and Cointreau. The apple flavor makes this cocktail perfect for any occasion.
"Appletini please….easy on the tini".
Take inspiration from these cocktails to delight your next evening. The stories of your favorite characters will mix with the enveloping flavour of a drink!