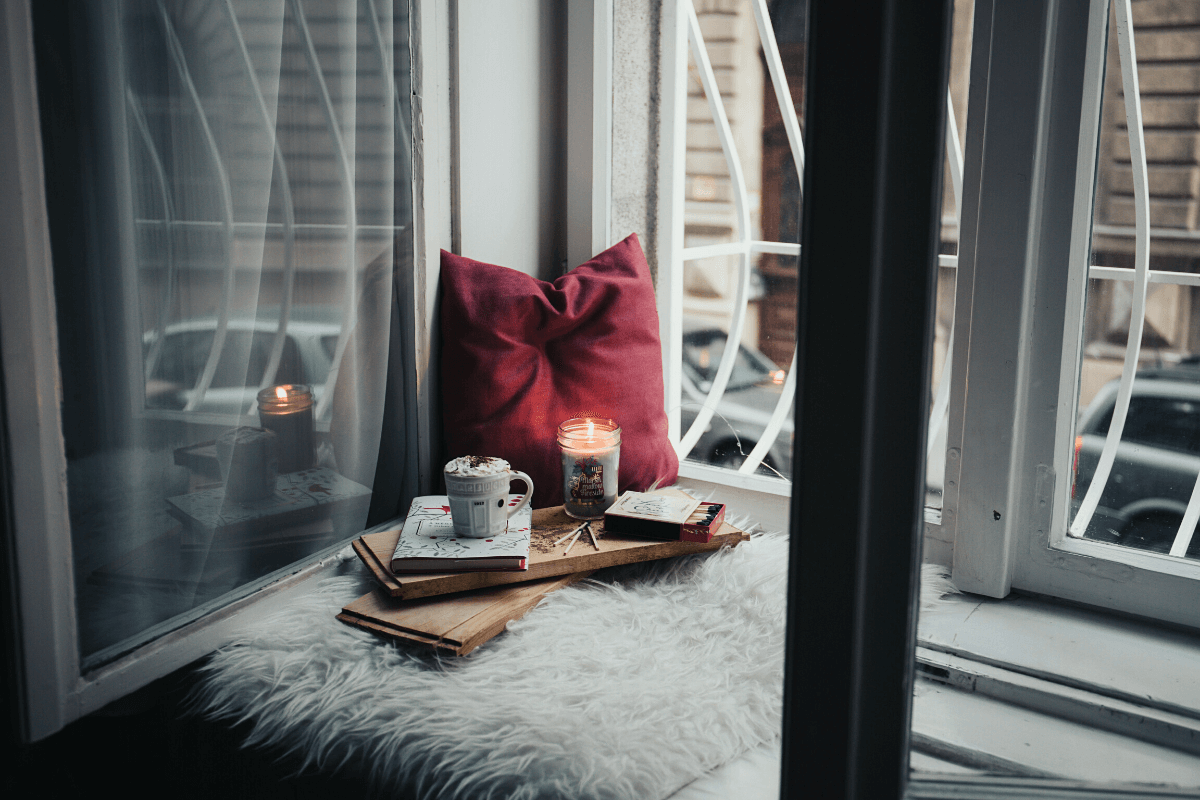 It's time to welcome evenings at home on the sofa with luxurious plaids, the fireplace lit, soft pillows all around, and a good drink at hand.
The watchword for making the most of relaxing moments in the cold season is hygge, the all-Scandinavian concept of taking pleasure in the simple joys of life, such as the presence of comfortable objects and familiar people.
This quality of calm, warmth, and coziness has been mastered particularly well by the Danes, who embrace the hygge philosophy in every aspect of their lives, particularly during the cold, dark winter months. Adding elements of warmth and comfort to your home to better accommodate guests and family is super easy. Here are three ideas to get you started:
1. Add natural aromas
Fall is perfect for stocking up on handmade candles, and the winter months offer the best time to use them. Give your home a warm, autumnal glow by lighting natural candles that are reminiscent of winter - scents like musk, vetiver, and cedarwood create a homey, cozy atmosphere with little effort.
On colder nights, simmer a pot of scents using ingredients like cinnamon sticks, apple peels, cloves, vanilla, anise and nutmeg. Whether you plan to host friends or enjoy a relaxing bath before bed, adding these scents immediately enriches the room with a feeling of warmth and coziness.
2. Play with blankets and pillows
Blankets and plaids are essential for keeping warm on the couch while you relax and read a good book or watch a movie. Create a cozy nook for the winter months by enhancing your living room with a mix of pillows in warm colors and blankets in soft, natural fabrics like wool, cashmere, or cotton.
Don't forget to keep a few plaids handy in a basket, too, to invite your guests to get cozy and warm as if they were at home.
3. Sip seasonally appropriate drinks
Not only teas, herbal teas, and hot chocolates. The ritual of an aperitif or after dinner cocktail is a must even in winter and favors warm flavors and scents as a cuddle:
The Boulevardier, for example, is considered a sort of French variant of the classic Negroni and has an enveloping flavor that makes it the ideal cocktail for aperitifs with friends in front of a crackling fireplace. Moreover, it is excellent to accompany dishes such as a game, red meat, cheese, and seasoned cold cuts.
Another drink recommended to warm up winter evenings is the mythical Old Fashioned, a cocktail with an intense taste, aromatic and amber color that is very often found in the hands of the protagonists of American movies.
When friends and relatives come to dinner, or a virtual aperitif is organized with colleagues, there are no doubts. The most elegant and convenient choice is represented by the artisanal cocktails in single-portion sachets by Spirito Cocktails, ready in an instant by simply adding ice.
The elegant design of the pouches combined with the balanced taste of the artisanal blends made in Italy will complete the magic of the moment, making the atmosphere immediately more welcoming and convivial on any occasion.
Do you know of other ways to make your home cozier in the winter? Share them with us in the comments!