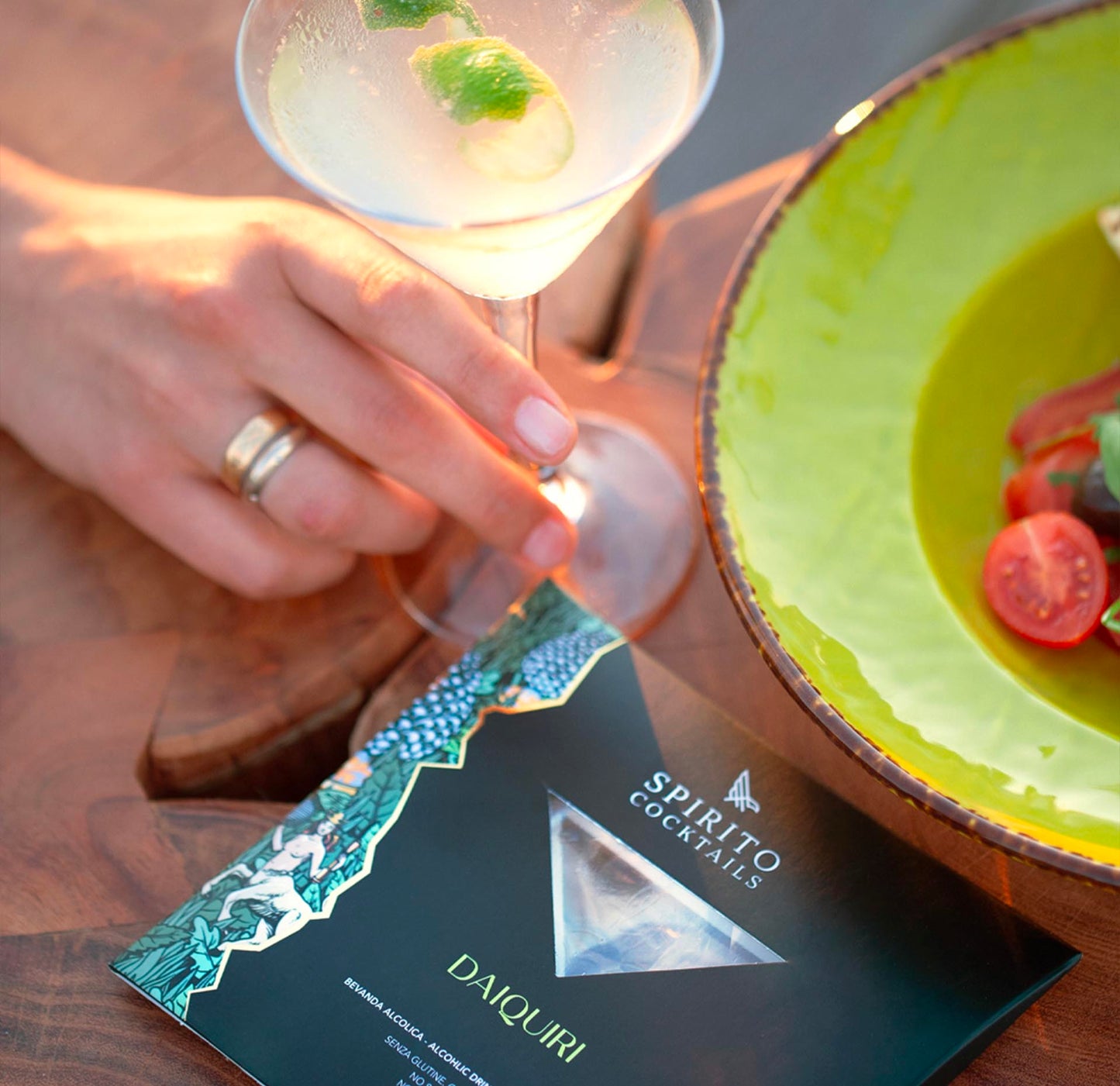 Summer is an invitation to get together and share carefree moments. Aperitifs, pic-nics and dinners are more frequent and fill our days with colors.
Thanks to the spread of cooking shows, there is a closer attention not only on the quality of the dishes we create, but also on the plating. However, some people forget something important: a good cocktail, such as a delicious dish, must be served in the right way for a "5 stars" service.
As each of us has a favorite dress, also a cocktail "wears" its own glass. It may seem irrelevant, but the shape and material of the glass we use is going to affect the taste of the cocktail we drink. It is indeed an important element of the tasting experience and it helps to valorize the cocktail's appearance, stimulating the imagination and introducing us to a sort of "ritual". There is a proper glass for every situation!
What is the Right Type of Cocktail Glass to Use for a home dinner or aperitif? Let's see the most common ones used by barmen.
Low tumbler / Old Fashioned
The tumbler is a particular glass with a slightly flared cylindrical or truncated cone shape, generally made with a very thick and resistant material. It is the "standard" glass that people keep in their cupboards for daily meals. Low and wide, it is ideal for cocktails served on the rocks: its dimensions are perfect for mixing a small amount of liquid with ice.
The old fashioned tumbler is a particular straight variant with a slightly rounded bottom. The capacity is approximately 300 ml. Cocktails such as Negroni, Milano-Torino or a timeless Old Fashioned should be poured into a low or old fashioned tumbler. This type of glass can also be suitable for drinks prepared with few ingredients.

Medium tumbler / Collins
The medium tumbler is a cylindrical, straight glass with a slightly rounded shape used for "medium-long" cocktails. Its capacity is approximately 370 ml and this is why its shape is more elongated. It represents the perfect glass for a Mojito or for cocktails served with the addition of soda such as Tropical Spritz, fruit drinks and Gin Sensation.
Martini glass
An icon: a real work of art, the main character of films and exhibitions. It has an inverted conical shape, with a long narrow stem resting on a flat base. The timeless martini glass is used for short drinks served in 100 ml and usually without ice, such as the Dry Martini and the Manhattan. This glass enhances the colors and aromas of the cocktail, giving the pleasure of enjoying the drink during a break. The glass should be held by the stem to prevent the drink from heating up too quickly.
Champagne cup
The champagne goblet or Michelangelo goblet is a delicate and refined glass, with a capacity ranging from 8 to 12 cl. The very wide opening and the concave shape allow a good ventilation which favors the diffusion of aromas. It is perfect for the tasting of a Boulevardier when served without ice, a well-shaken Cosmopolitan or a Daiquiri. This cup is also excellent for dark drinks (cold coffee-based cocktails) such as Espresso Martini, or for a Margarita. In the last case, do not forget to put a little salt on the top of the glass for a "wow" effect!